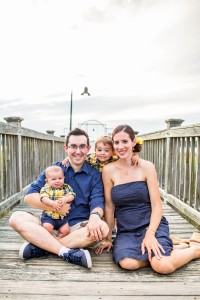 Hi All! My name is Jennifer Dubois and I am the owner of The Missing Sock. I am proud to have taken a lifelong love of organizing and turned it from a hobby to a livelihood.
I first began organizing for others in high school and loved the feeling of transforming a cluttered or underutilized space into something efficient and useful. It was while at college at the University of Connecticut that I became involved in Student Activities and saw how I could use my attention to detail and organizational skills, not just to improve a space, but to plan a successful, fun, and beautiful event as well.
After graduating with a dual degree in psychology and human development and family studies, I worked as an administrative assistant and continued to hone my clerical skills. I was always looking for ways to tidy the office or improve upon the efficiency of the tasks at hand. I finally decided that it was time to go out on my own and follow my dream of becoming a professional organizer. And with that, The Missing Sock was born!  Now in it's fifth year, I am proud to have assisted many satisfied clients with their journey towards a functional, manageable space that also gives them peace of mind.
I currently live in Bridgewater with my husband, our two sons, and a plethora of felines. Having grown up in Warren, I am very familiar with Somerset County and the surrounding areas, and would love to travel to your home and take a peek at your space. Please contact me today for a complementary, no obligation consultation. I would love nothing more than to find your socks!
– Jenn